Let an idea guide you
Everything starts from an intuition: make it real with us, we will transform your thought in the most suitable and effective strategy.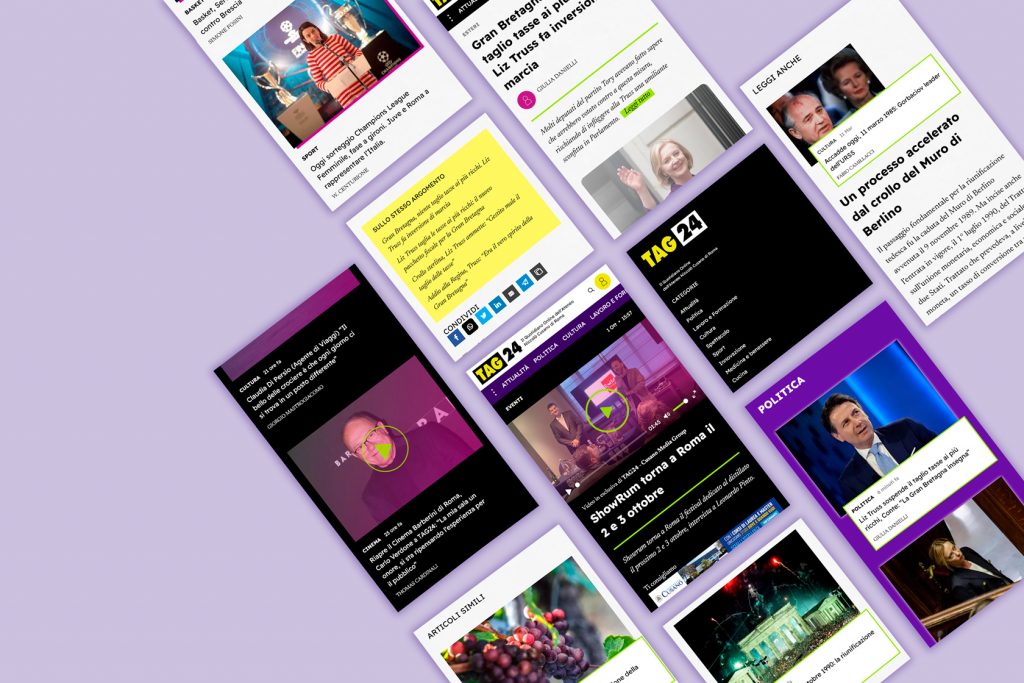 We moved on to design only after analyzing the users flow and statistics. The new layout of the website was a direct consequence of the desired user experience, established upstream by analyzing user behavior and the objectives sought. The intention was to create a newspaper that could compare itself with the others at a national … Read more
UX Design + Brand Identity
User experience is detail, brand is strength
We make the right choices to empower your brand and communicate the right values to the audience it is dedicated to. We take care of every detail of the strategy, from the definition of the brand to the launch, paying the utmost attention to the user experience which must be unique and simple. We design connections between the virtual world and the real world, involving your users to the maximum and monitoring all the metrics useful for making you grow.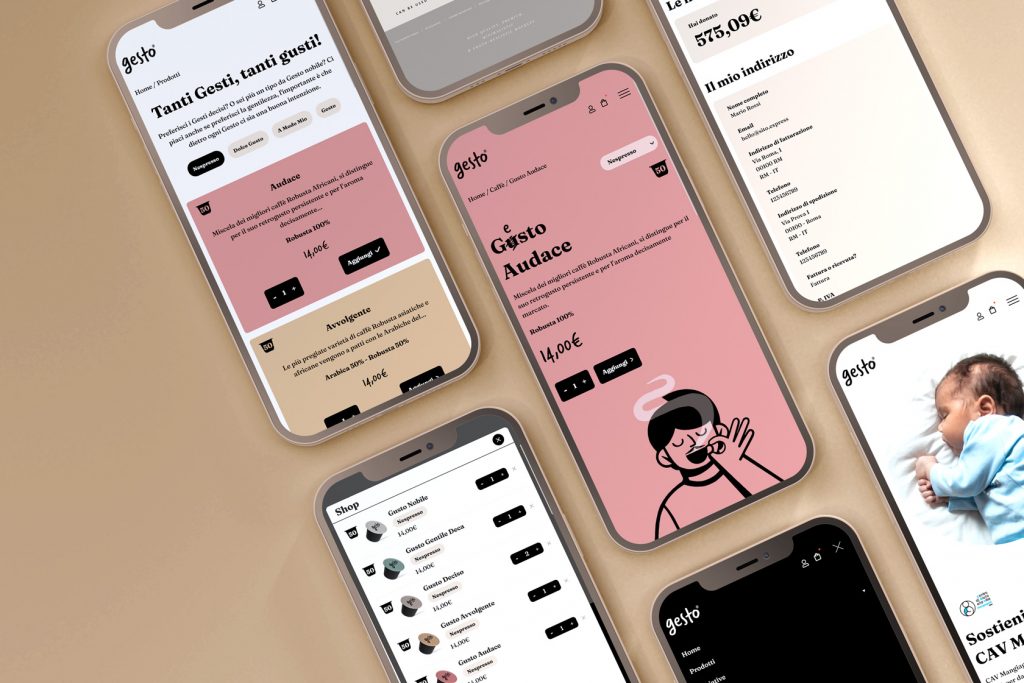 Gesto is the first socially responsible coffee. It takes the simple gesture of drinking a coffee to something that can actually make a difference, donating part of its revenue to its no-profit partners. In this way any coffee you drink, it'll be for a good cause. To make Gesto's dreams come true, we went for … Read more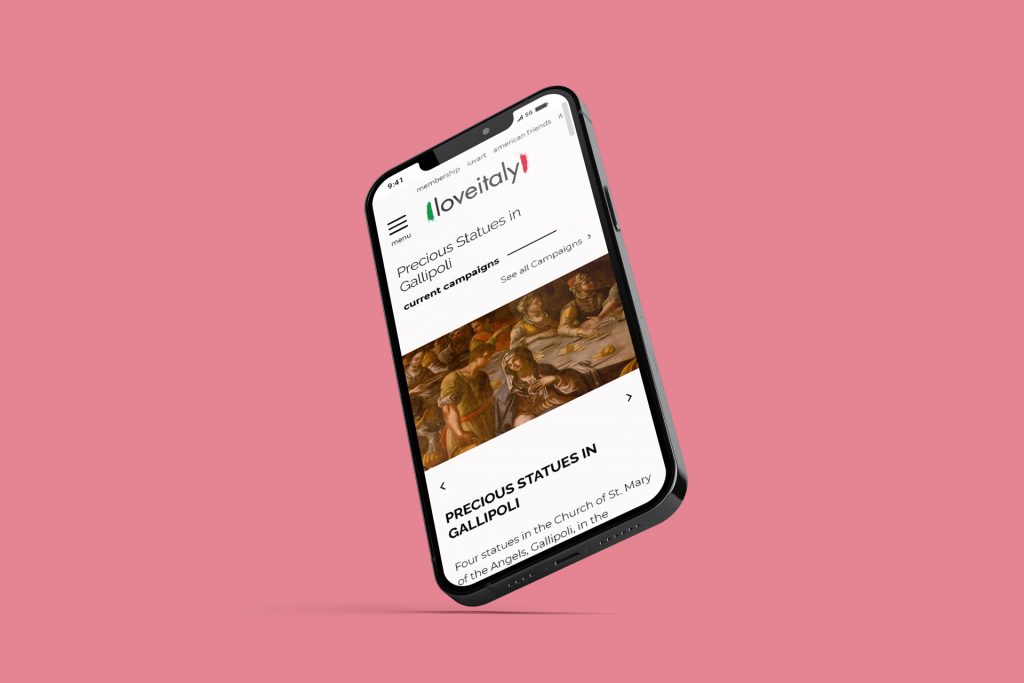 LoveItaly is a no-profit association based in Rome. The charity aims at preserving italian cultural heritage by collecting funds for specific restoration project. Among funding events, showcases and other activities, the website is the heart of the association: a carefully crafted crowdfunding platform developed to exactly meet specific criteria. The website is the result of … Read more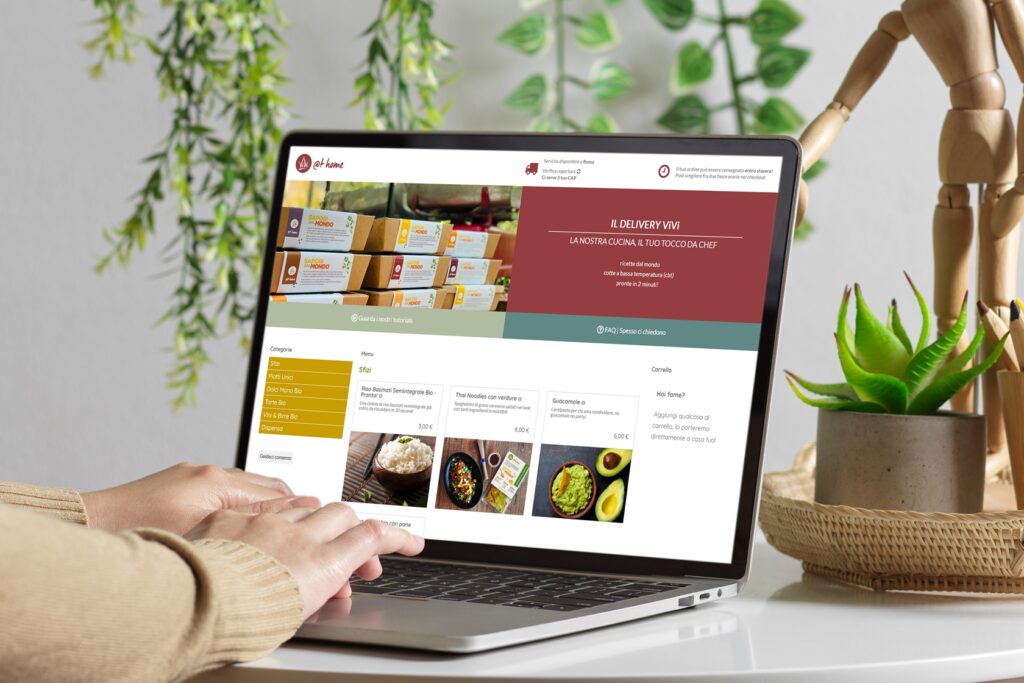 Vivi Bistrot is a famous chain of bio bistrot in Rome, Italy. From the original creation of the website in 2017 to its current version in 2021, we managed to research top-notch solutions providing ad-hoc functionalities, specifically built to the unique needs of this network of businesses. With the last update, we brought online the … Read more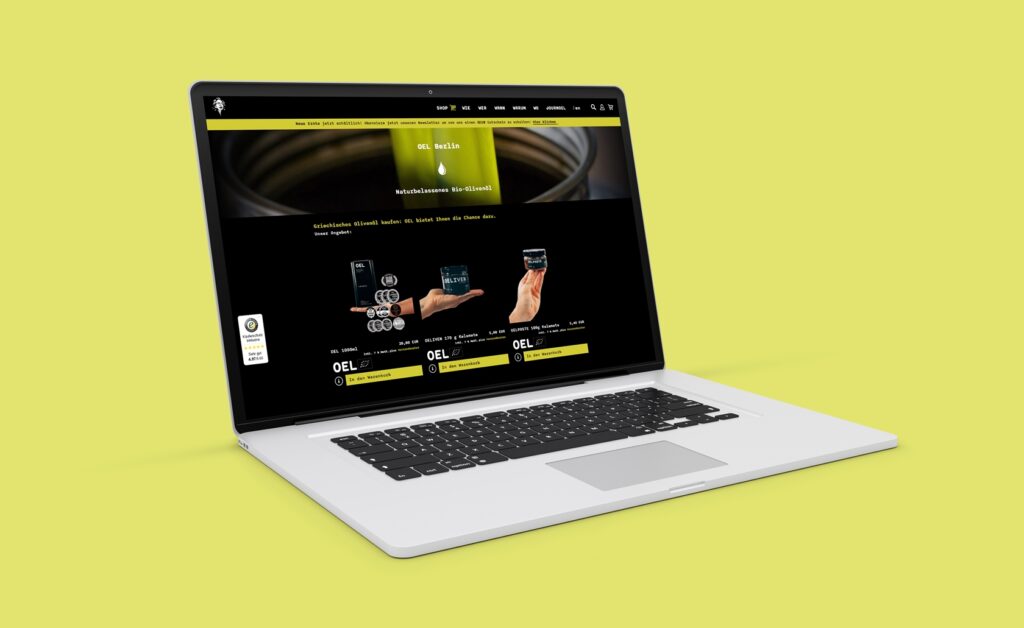 Oel Berlin is a Berlin based brand focused on the production of extra virgin olive oil. The e-commerce is focused on the product showcase and their production process that begins with the company's own olive groves in Greece. A mix between technology, nature and quality for a very strong "minimalistic" brand! Oel Berlin's product line … Read more
We create customized ecommerce sites with unique features generated from a well-defined strategy
We create ecommerce sites able to achieve the goals of acquiring contacts and converting users also through targeted web marketing campaigns. Our knowledge of the sector allows us to create ecommerce sites as strategic tools where detail and user experience make the difference, opening your company to new sales channels in an increasingly digitized market.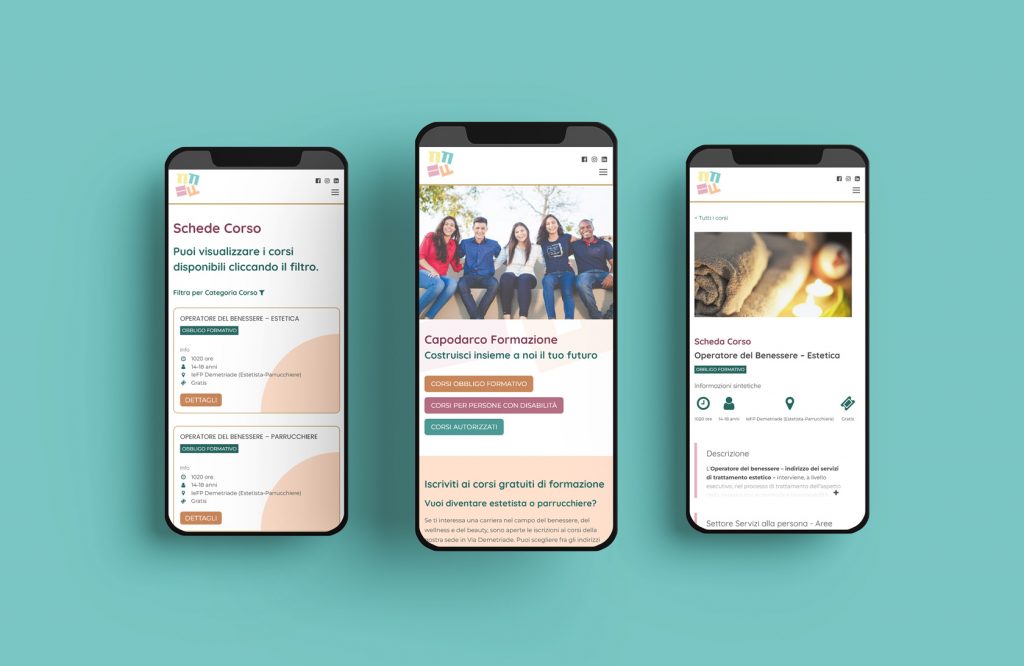 Capodarco Formazione is a well known educational social enterprise in Rome. It's an institution accredited to the official Lazio Region list with over 15 years of experience. It offers professional courses for adults, young people and young people with disabilities, distinguishing itself for the high added value, thanks to a staff of high level and … Read more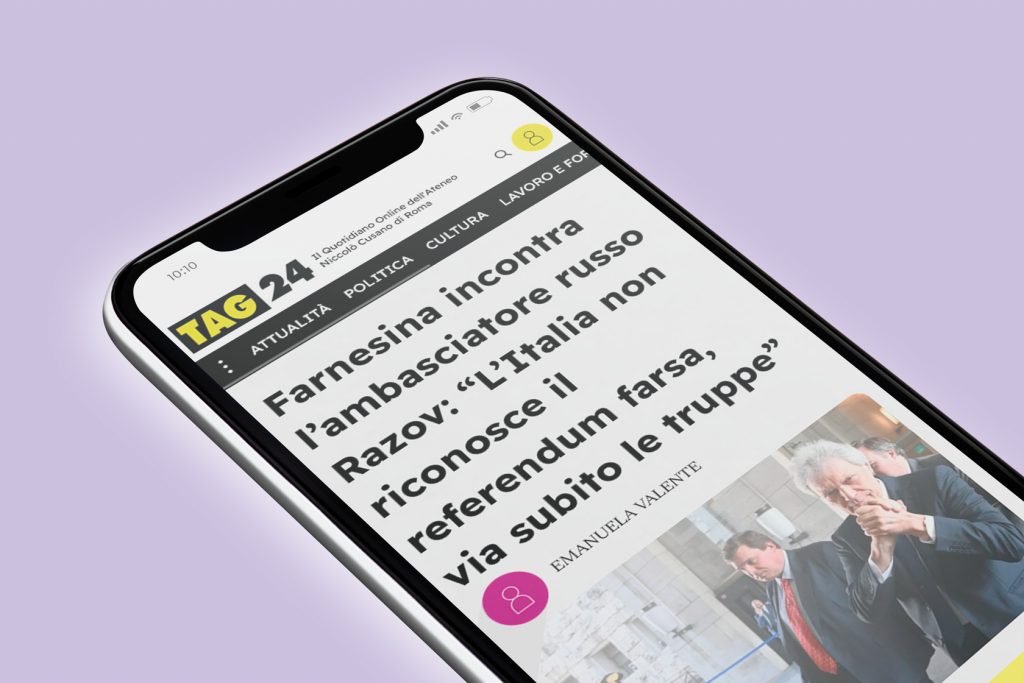 Tag24 is the professional online newspaper by Niccolò Cusano University, now represented by the Cusano Media Group. We had to rebuild the newspaper identity almost from scratch  and we went for a data-driven process able to increase success rate. This meant to define project guidelines from actual website usage/user flow data and it proved to … Read more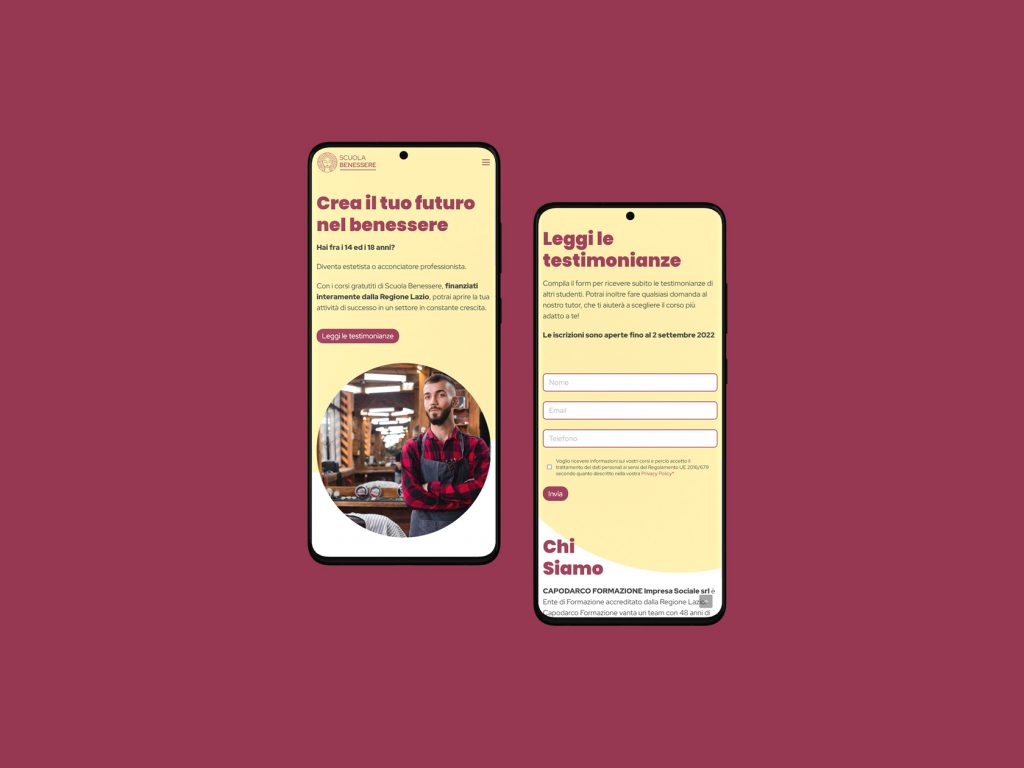 Scuola Benessere is the new brand of a famous roman professional school. Their new website was born to collect lead, while communicating useful information on the courses available during the application period. We've followed every step of the designing process. From brand identity to web design, our aim was to make things simple and easy … Read more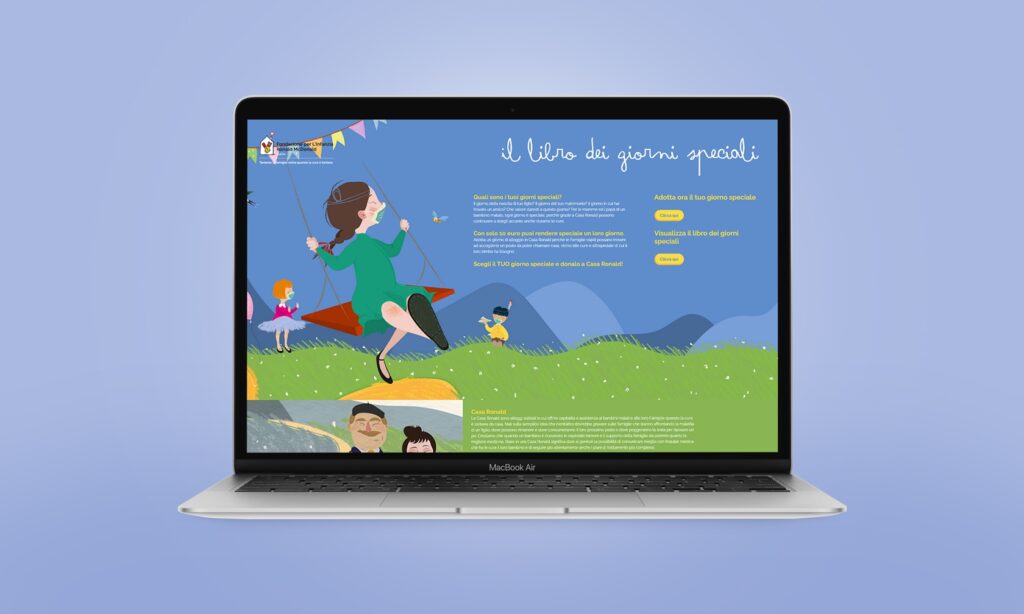 Librodeigiornispeciali.it is a project for the italian Ronald McDonald House Charity. We developed the website by following the requests of Made in Genesi, an advertising agency based in Rome which was head of the project, achieving a result where the UI simplicity is enriched by the marvellous illustrations by Pietro Barone. The most challenging feature … Read more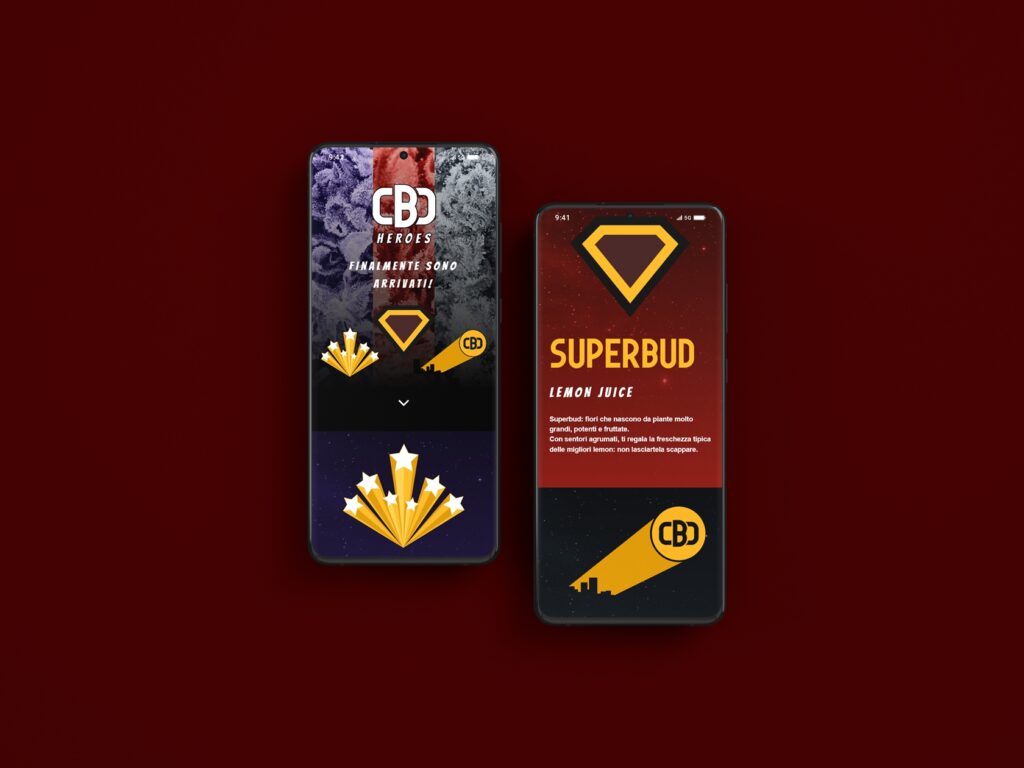 CBD Heroes is the new cannabis light line by Cannapa.org. We had to showcase the new product line in time for a business fair by being innovative, with a strong communication. What's better than and HTML5 animation that composes the homepage above-the-fold section? The three-section product screen revives the brand comic-looking design, with subtle and … Read more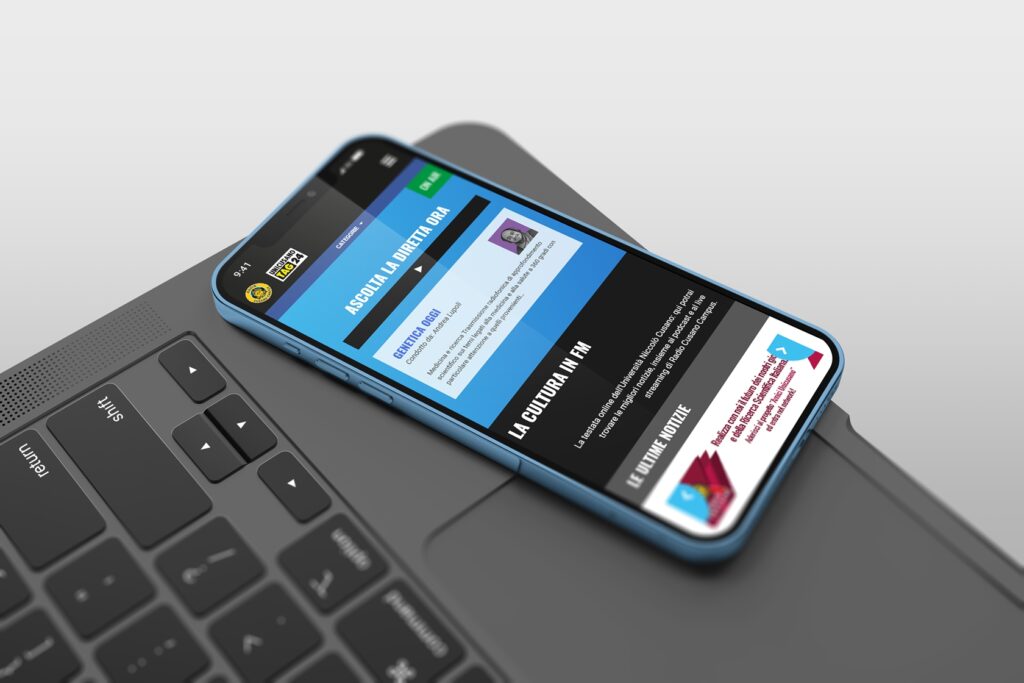 Tag24 is the online newspaper led by Niccolò Cusano Online University. Radio Cusano Campus it's the university-owned FM Radio. The new website, designed by Umana Creative Studio, merges the two media contentes in a single online multimedia platform, integrating traditional news with podcasts and FM schedule, bringing new value to all the content channels. Simple … Read more
Realizziamo siti web performanti, curati in ogni dettaglio
Un buon sito web è necessario per rendere una comunicazione credibile, competitiva ed efficace agli occhi del tuo pubblico. Nei molti anni di esperienza ci siamo occupati di creare piattaforme, testate giornalistiche da milioni di visite, web app e siti web aziendali, realizzando sempre prodotti di successo. Tutti i siti web realizzati con il nostro accompagnamento si sono trasformati in strumenti di business fondamentali per farsi conoscere, crescere e raggiungere nuovi mercati.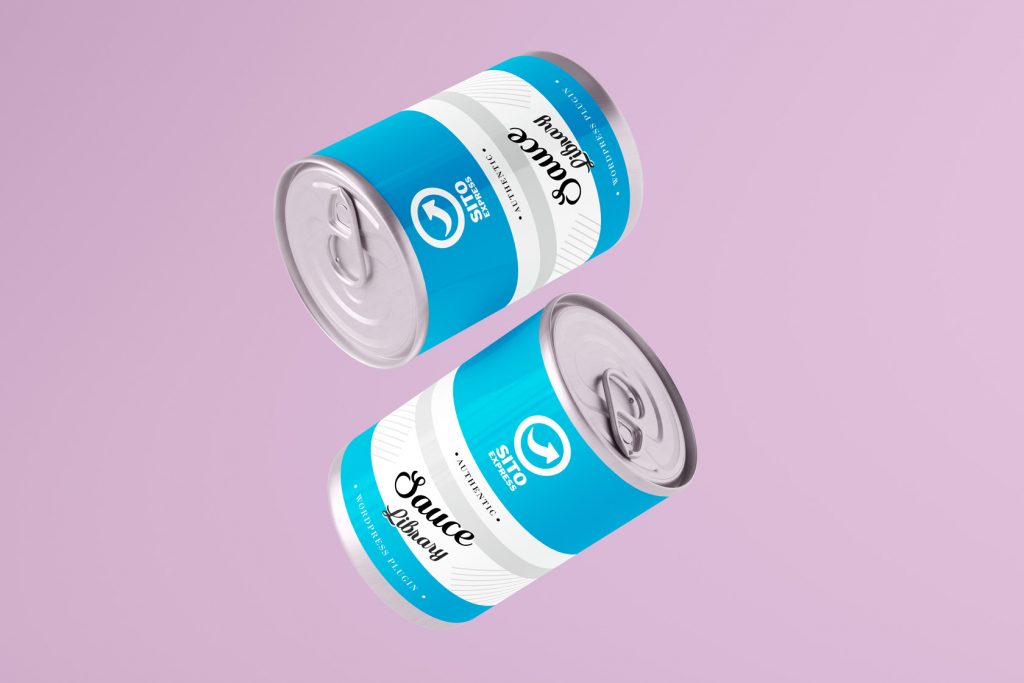 Sauce Library is a WordPress plugin that will reduce development time When starting a new project, it's mandatory to correctly manage timings. We at Sito.Express collected all the shortcuts, helper functions and useful tricks we use to enhance the final product, making development more fun. Sauce Library is the collection of javascript functions, CSS classes … Read more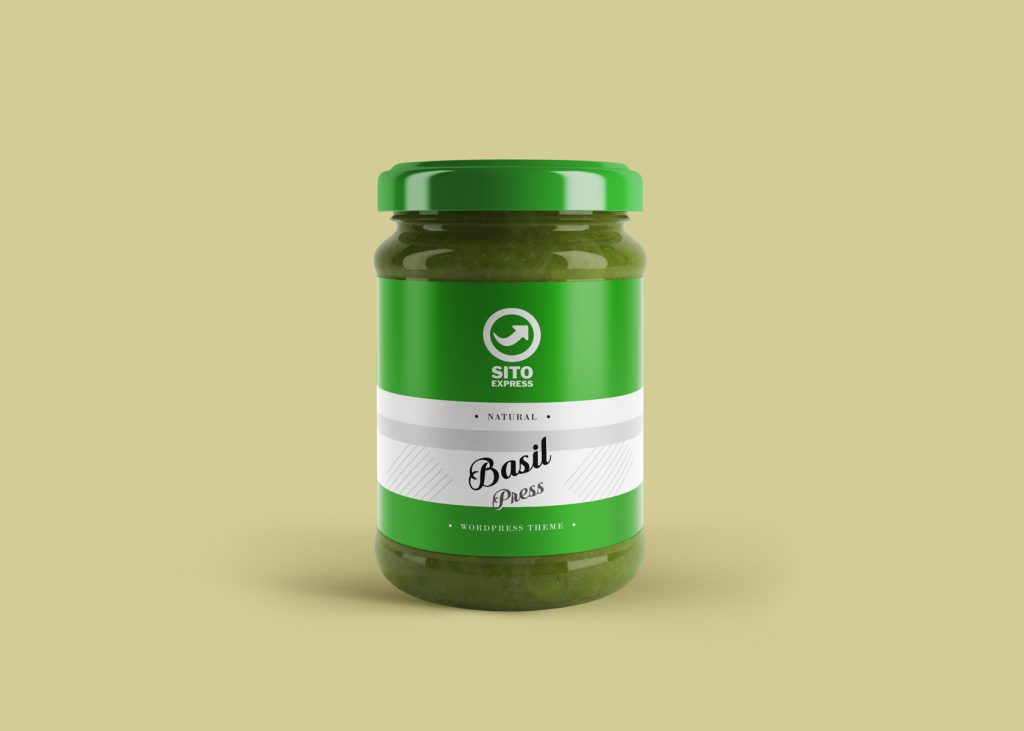 BasilPress is a WordPress child theme for GeneratePress, the foundation of all our projects. As a writer begins a book on a blank paper, an artist starts its next painting from a clean canvas and a sculptor from a pure block of white marble, our developers take the white and neutral appearence of BasilPress and … Read more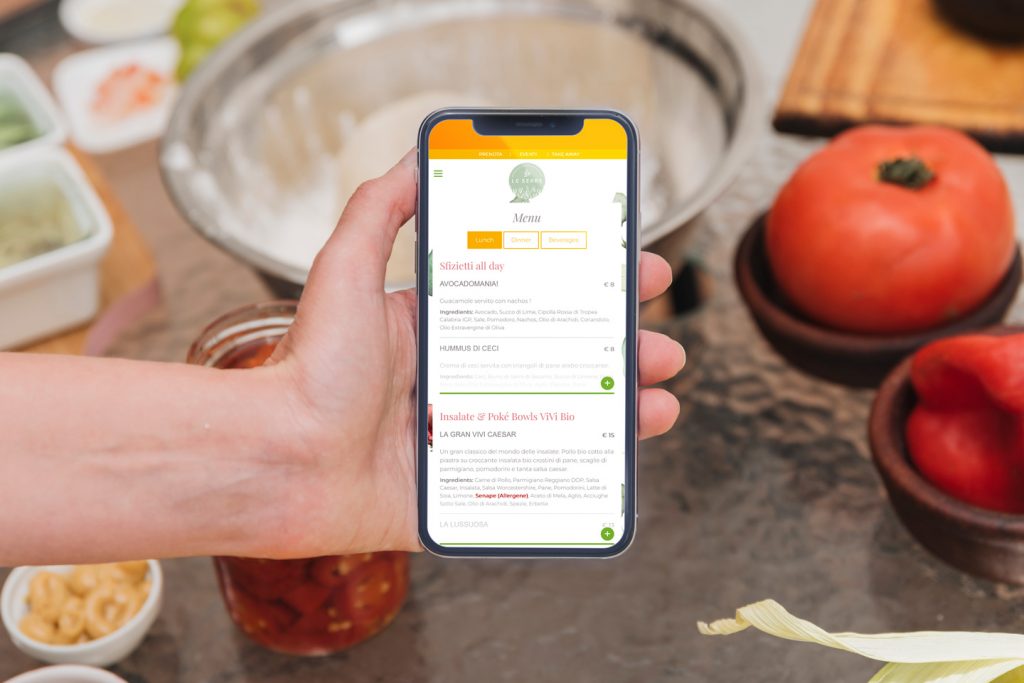 MyCIA is an innovative service enabling easy online menu management for your restaurant. It's currently used by thousands of restaurateurs, as it transforms menu management into a very simple task, making it shareable via a simple link: an ideal and cost-effective solution during the covid-19 outbreak. Few people know that MyCIA under-the-hood engine is WordPress … Read more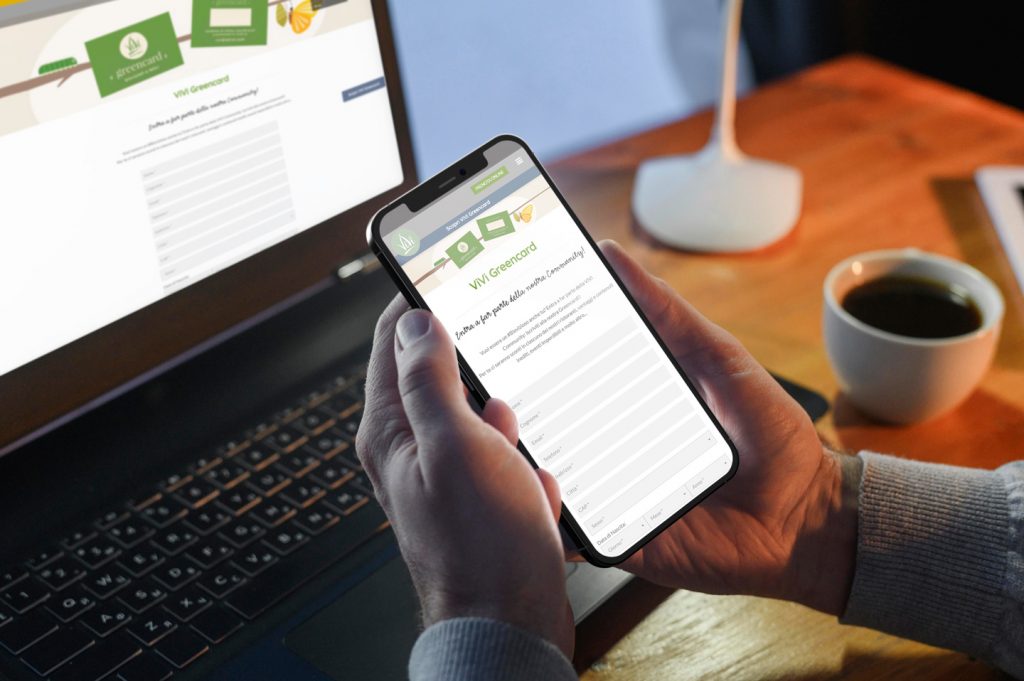 Octopus Restaurant System is amongst the most advanced management and control systems for restaurants. It's developed by Random Research, a BrainTeam Group branch, and it's widely utilized in the market, allowing a complete, digital management of your restaurant by virtually satisfying any customer need Octopus WP is our unofficial and indipendent integration for WooCommerce focused … Read more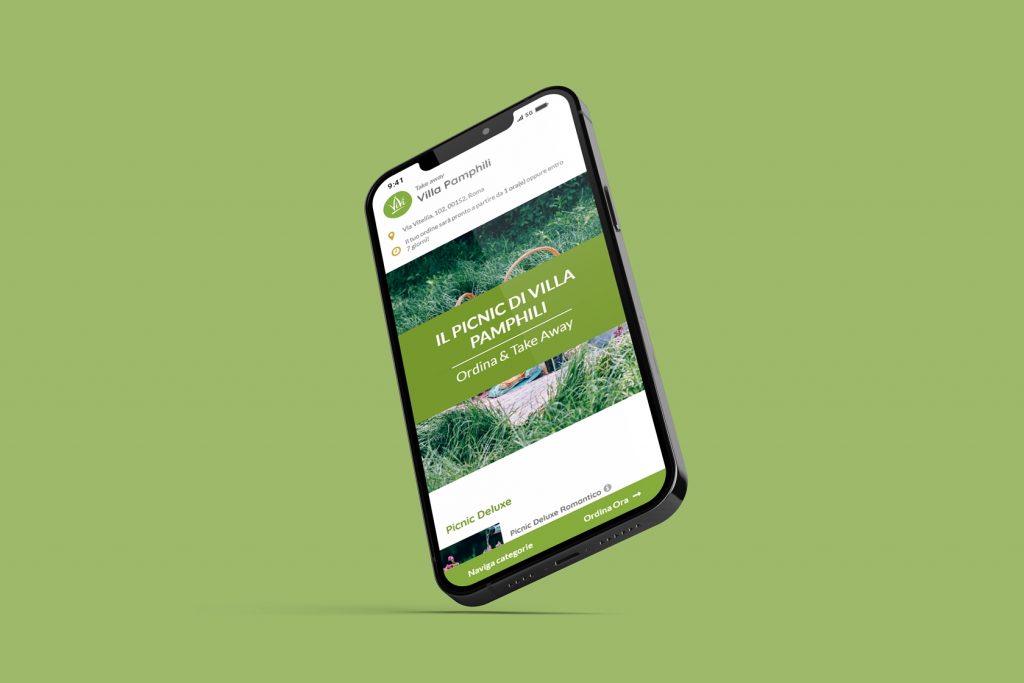 Vivi Stores is the plugin we have developed for Vivibistrot, the famous chain of organic bistrot in Rome. The plugin was born to manage the Delivery and TakeAway orders for the whole Vivi Bistrot network and it's custom tailored to the very specific needs of the company, both operational and administrative. Vivibistrot's picnics packages are … Read more
WordPress Plugins & Themes
We create custom themes and plugins for WordPress and WooCommerce
We implement new features in an smart, reusable and reconfigurable way according to needs, applying agile methods and dividing the development of the project into short iterations, so as to reduce time to market and test our products as soon as possible. All this translates into a virtuous cycle of continuous improvement, therefore in greater efficiency of business processes which allows for better results in the short, medium and long term.
We'll guide you in developing your idea step by step.